Maximum server availability and reliability in Novinet web hosting.
By automatically protecting our hosting servers from downtime, we can guarantee our customers the best possible server availability. This means that the web servers for your web projects are accessible and usable at all times.
In the event of a server failure due to a hardware or software error, another server in our server cluster simply takes its place. This server takes over the failed services directly and ensures smooth operation.
The infrastructure of the servers in the web hosting is built in such a way that any disruptions are directly detected and corrected.  Directly here means, usually, a period of time less than a minute. This is only possible due to an automatic mechanism for failure protection.
Our Service Level Agreement shows you exactly what you can expect in terms of speed, response, processing and service. At the same time, we guarantee an availability of our hosting servers of an unbelievable 99.99 percent.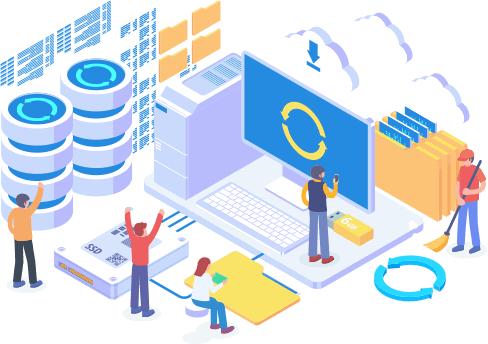 Maximum stability through clusters
Our hosting applications and services are kept ready in a cluster on a large number of servers. Therefore, server failures can be fully and automatically identified and repaired within a few seconds. Our experienced administrators and technicians then get straight to work on repairing the failed servers.
Excellent 100 percent availability
For the 37th time in a row, Novinet received an award for its 100 percent availability of web hosting servers. This value is even higher than the guaranteed 99.99 percent server availability in the hosting offer. Due to the redundant design of the hardware, networks as well as the energy supply and air conditioning technology, we offer you maximum availability. In addition, we rely on double redundant storage of all data on NVMe SSD.