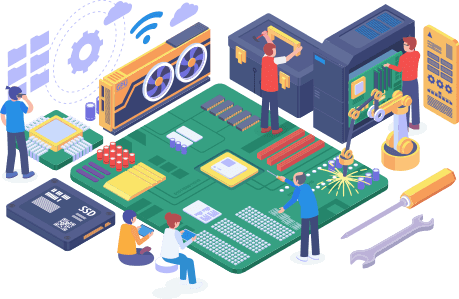 Excellent 100 percent availability
At Novinet you can expect not only first-class web hosting, but also reliable components. We adapt these ideally to your individual system, making the hardware ideally suited for your operation. This means you benefit from significantly less maintenance and can look forward to maximum reliability. Of course, we also take care of the replacement and administration of your hardware for you. So you are always up to date and secure.
We fully rely on the redundant power supplies, which ensures the supply of power through two autonomous circuits. This means that you will never have to worry about a short circuit, a power failure or a defective power supply again. We can completely replace damaged power supplies with this redundant hardware without any failure of the network.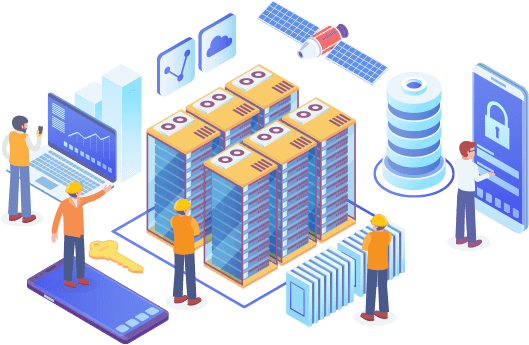 Hardware RAID with Pure NVMe SSD
All servers have the redundant NVMe SSD hardware RAID-10 configuration as standard. This standard gives you optimal access times and maximum performance across a wide range of applications. Compared to SATA and SAS hard drives, the performance increase is an incredible 500 percent.
Thus, you can easily prevent a system failure in your system. This is because even damaged or broken hard drives can be easily replaced without shutting down the system and also during normal operation. So you don't have to worry about interruptions anymore.
Dual redundant NVMe SSD storage
With redundant NVMe SSD storage, you benefit from maximum performance, resilience, and scalability. With redundant data storage on different NVMe SSD servers, your data is always quickly available and secure. A local cache provides ideal read access and you have the option to add or expand storage at any time. You can also take snapshots of your NVMe SSD storages whenever you want. Daily backups of all storage partitions guarantee additional data security for your system.