Acronis Backup Solutions enable you to
Secure all types of devices (desktop PCs, notebooks, laptops and mobile phones) via a web-based management console and perform automated backups quickly and reliably.
These are continuously checked for malware.
Get your Business back on track and operational
with reliable recovery of your systems on any hardware or in the cloud using proven and reliable technologies.
In addition, the management console offers comprehensive options for the proven recovery of your workloads and data.
Prevent Ransomware Attacks
with Active Protection that detects and prevents unauthorized encryption of your files and backups.
In addition, all stored data is continuously checked for malware and cleaned. So you get "clean" backups in case of data recovery.
Acronis Cyber ​​Backup Advanced ensures Business Continuity
The loss of important data is a constant risk for companies that should not be underestimated. Data loss can mean costly downtime, unhappy customers, government fines and lost revenue.
The expectations of the responsible IT staff are correspondingly high. Because they have to ensure that business operations run reliably 24 hours a day, 7 days a week.
Acronis Cyber ​​Backup offers the right data protection for these modern requirements. It keeps your business running, secures any workload, scales infinitely, helping you save money.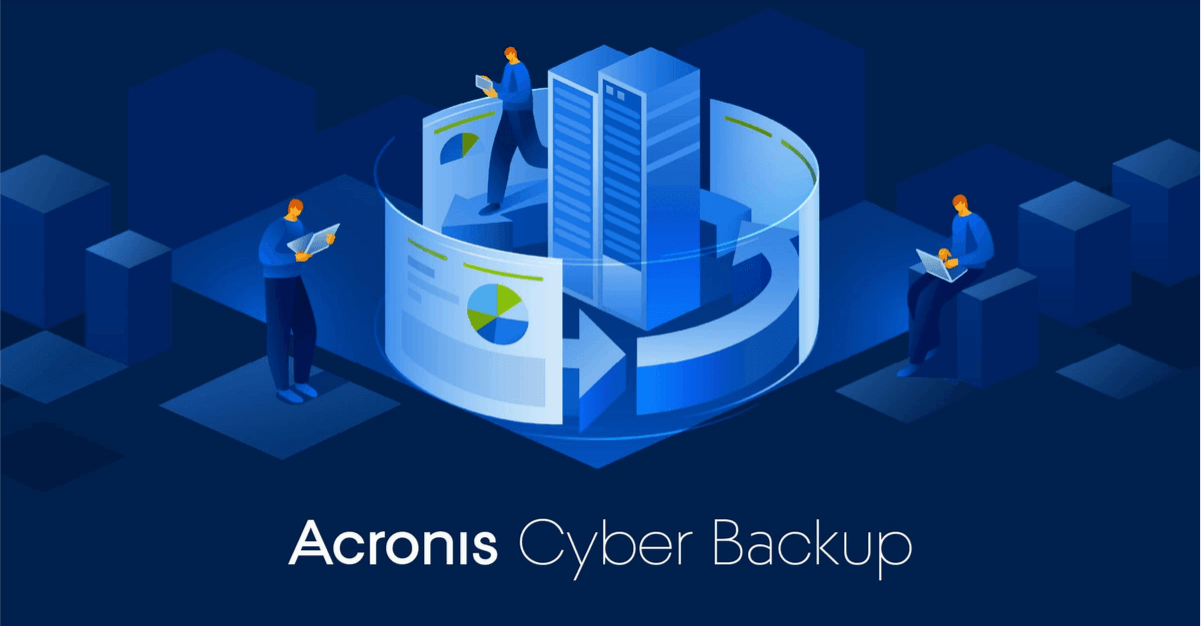 SME & Businesses expect more
Full Availability without Downtime
Ensure business continuity by recovering from disasters in seconds and proactively avoiding downtime.
Reliable Protection of Data - Now and in the Future
Always secure every single bit of your data – no matter what technology you adopt or how much data you generate.
Fast Backups & Continuous Operations
Carry out backups as often as you like and also during business hours – the performance of your systems is not affected! Improve your RPOs and reduce the cost of disasters.
Why Acronis Cyber Backup is better
With its innovative security features, Acronis Cyber ​​Backup sets new standards for next-generation data protection. Learn what sets Acronis apart from the competition and how our unique technologies can protect your data with a simple, affordable, and versatile solution.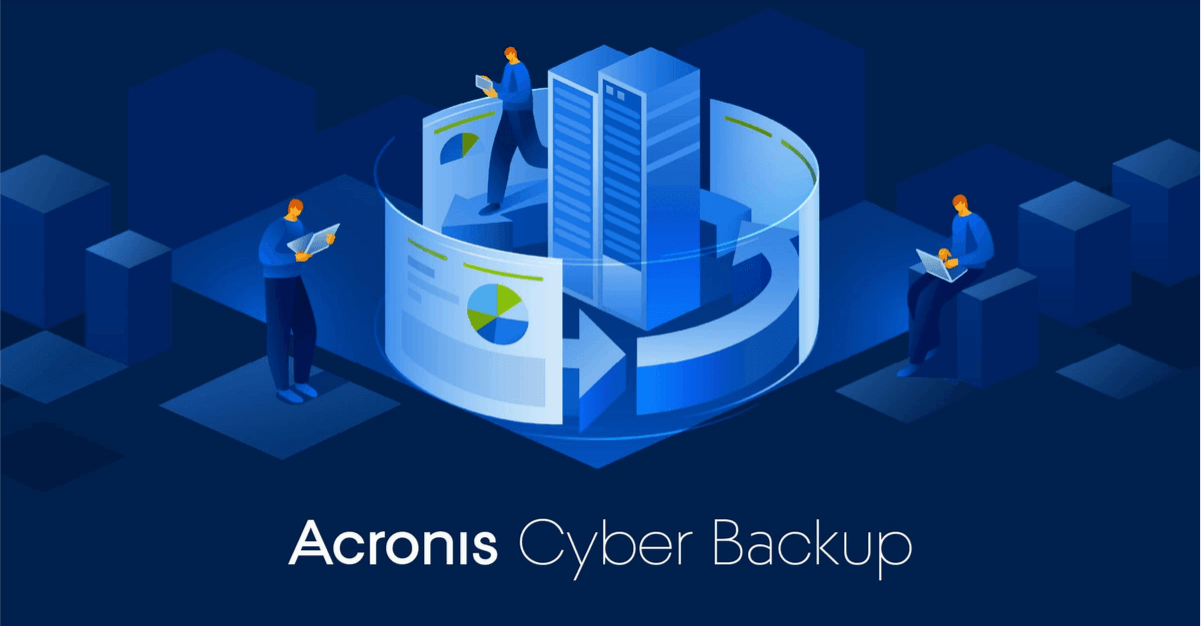 Learn more about Acronis Cyber ​​Backup
What's new in Acronis Cyber ​​Backup
Acronis Backup as a Service
Full Availability with no Downtime
Comprehensive Data Protection, now and in the Future
Fast Backups, continuous Operations
Lower Costs with optimal Profitability
Seamless Cloud-to-Cloud Backup for Office 365 and G Suite
What's new in Acronis Cyber ​​Backup
Vulnerability Assessment
Identify vulnerabilities before attackers find them
Identify the risk potential of your systems
Defuse potential threats
Optimize your security investments
Automized Recognition of Devices and Remote Installations of Agents
Network-based recognition of devices
Active Directory-based recognition of devices
Import of a list of computers from a file
Assign protection plans automatically
Batch-assisted remote installation of agents using a special wizard (Discovery Wizard)
Acronis Cyber ​​Backup is now available as an edition of the new Acronis Cyber ​​Protection solution. Acronis Cyber ​​Protect includes all the features of Acronis Cyber ​​Backup and more: integrate your cyber security and management skills, optimize your protection measures and achieve higher work efficiency.
Backup und Recovery
Fast and reliable recovery of your applications, systems and data – on any device and after any incident
Malware Protection
Comprehensive, AI-based next-generation malware protection – including URL filtering and automated scanning of backups for malware
Cyber Security and Endpoint Protection Management
Management of Endpoints (Endpoint Protection Management): Vulnerability assessments and patch management, remote desktop functionality, and disk health monitoring
Acronis Backup as a Service
Full Availability with no Downtime
Comprehensive Data Protection, now and in the Future
Fast Backups, continuous Operations
Lower Costs with optimal Profitability
Seamless Cloud-to-Cloud Backup for Office 365 and G Suite
Acronis has the right Product for every Industry