Best performance through web hosting with PHP 7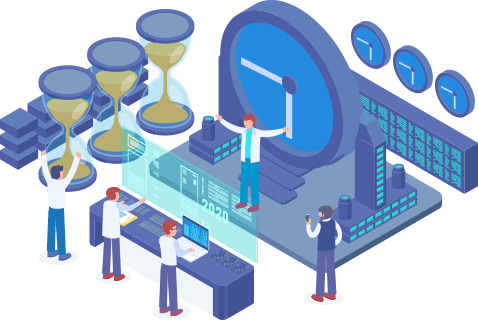 The new version PHP 7 excels with a considerable speed of more than 200 to 300 percent faster compared to PHP 5. The reason for this is the new Zend Engine of PHP 7, which ensures the acceleration of variable processing. This results in improved loading times for the systems used. Especially more complex systems, such as Magento, benefit enormously from this. PHP 7.3, which is the latest and most powerful version of PHP, offers everything you could wish for in your web hosting. With optimal performance and countless functions, PHP 7.3 is the standard for all high-performance systems. The Request Comments list gives you an overview of all the functions of the PHP version: php.net.
Maximum speed with PHP 7.3!
Just a few years ago, PHP 7.0 was considered incredibly fast and the state of the art in terms of loading times and functionality. Especially in comparison with the old PHP 5 versions, all chains were broken. But with PHP 7.3, a higher level of performance and speed was achieved once again. The combination of PHP 7.3 and our new High Performance Servers guarantees you maximum speed in terms of access and processing. This gives you the best conditions for your web projects, such as shops, websites or blogs. In the course of Novinet web hosting, you also get access to older PHP versions for maximum compatibility. This includes PHP versions 5.2 to 7.2. With us, you have the option of selecting a specific PHP version for each of your domains, as well as sub-domains. You can configure and select these completely independently of each other.